Srinagar, Jun 1 : Citing the strategic importance of the district being 'Gateway of Kashmir', the District Magistrate Anantnag has notified a slew of measures to regulate and streamline the traffic movement in this south Kashmir district.
"Anantnag District strategically being the Gateway of Kashmir with a National Highway and various other inter-state, inter & intra-district roads pass through this district and generates excessive traffic in the Town especially during peak hours which results in the congestion of roads in the district in general and Anantnag Town in particular and in order to streamline the traffic and to prevent traffic jams in Anantnag Town, a number of measures have been taken from time to time viz construction of Multi-Level Car Parking at Janglatmandi Anantnag, new taxi-stand at Ashajipora, Town Vending Zones for street vendors and complete ban on parking of vehicles on roadside particularly from Khanabal Chowk to Janglatmandi road stretch", the District Magistrate Anantnag remarked in an order, a copy of which lies with GNS.
"The aforementioned road stretch is one of the busiest roads as it leads to two leading government hospitals (District Hospital Janglat Mandi & MCCH Sherbagh) which cater to the patients of District Anantnag and other neighboring Districts of both Kashmir and Jammu Divisions, thus ensuring smooth traffic is not only the topmost priority but utmost urgency as most of the times ambulances carrying patients get stuck in the traffic jam from Mehandi Kadal upto Janglat Mandi/Sher Bagh and as a result are not able to reach the health facilities well in time", remarked the order.
"In order to avoid traffic jam and save precious lives, the road leading from Mehandi Kadal to Janglatmandi was already declared as a "No Parking Zone"; and frequent traffic jams and choking of roads within the town especially from Mehndi Kadal to Janglat Mandi stretch still happen due to illegal parking of vehicles and unregulated plying of passenger vehicles."
"In order to streamline the traffic movement in the town, it is hereby ordered that; All the Light Passenger Vehicles and Heavy Motor Vehicles are hereby restricted to ply from Mehandi Kadal to Janglat Mandi road stretch w.e.f. 1st June 2023 and shall henceforth operate through Ashajipora-Mehandi Kadal new bypass road; Heavy Motor Vehicles/Light Goods Vehicle shall not be allowed to enter Mehandi Kadal – Janglat Mandi road stretch except before 07:00 am and after 07:00 pm; No Entry of Trucks shall be enforced by DySP Traffic, ARTO and CEO MC Anantnag on Mir Bazar-Ashajipora road stretch except before 07:00 am and after 07:00 pm; and "No Parking Zone" of Mehandi Kadal-Janglatmandi road stretch shall be strictly ensured. No parking of vehicles in front of shops will be allowed and only designated parking places shall be used", reads the order.
"In case any violation is observed, the concerned shopkeeper shall be personally held responsible and fined accordingly. The illegally parked & seized vehicles shall be retained on top floor of Multilevel Car Parking at Janglat Mandi and parking fee for detention period shall be charged from offenders. Displaying of prominent signages at all the parking spaces within the Anantnag town shall be ensured by CEO MC Anantnag; "Non-Vending Zone" of Mehandi Kadal-Janglatmandi road stretch shall be strictly enforced by DySP Traffic & CEO MC Anantnag, who shall also ensure that the pedestrian pathway/footpath shall remain free from all the encroachments for smooth mobility of passersby; Traffic Police shall identify unnecessary crossings/junctions on all the roads with MC Anantnag and same shall be closed by way of barricades/courtesy; R&B Department & MC Anantnag shall ensure closure of unnecessary U-Turns from Khanabal-Ashajipora & Khanabal Sarnal road stretches; The details of violators and the fine collected from them shall be reported to this office on daily basis; Nodal Officer (ARTO) Anantnag in coordination with DySP Traffic Police & Chief Executive Officer, Municipal Council Anantnag shall ensure total compliance to these directions", the order reads.
"Stakeholder departments (Traffic Police, ARTO Anantnag & CEO MC Anantnag) shall spare a sufficient number of personnel for effective management of the traffic in the Town", the order reads further. (GNS)
Author Profile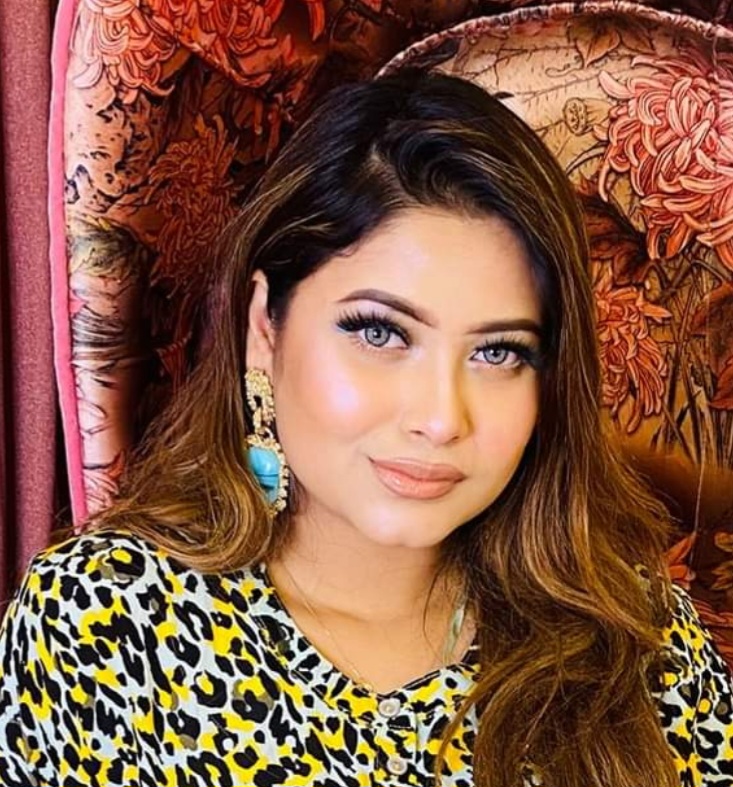 Amreen Rashid Prity With over 04 years of experience in the field of journalism, Amreen Rashid Prity heads the editorial operations of the JK News Live as a Editor and she is also a Blogger.