Sen. John Barrasso, R-Wyo., is the first major congressional leader to endorse Lake
Republican Arizona Senate candidate Kari Lake has picked up her first major endorsement following the launch of her campaign last week to flip the seat currently held by independent Sen. Kyrsten Sinema
Sen. John Barrasso, R-Wyo., announced Monday he would be throwing his weight behind Lake, saying in a statement that she "will shine brightly for Arizona," and calling her "a generational communicator who is giving voice to Arizona citizens."
"Joe Biden's policies have crushed Arizona. Arizonans are dealing with record inflation – up 20 percent under the Biden administration. Arizona is also on the front lines of the worst illegal immigration crisis in American history. Nearly 8 million illegal immigrants under Biden, equal to the population of Arizona," Barrasso said. "The U.S. Senate needs a Senator from Arizona that understands these issues, and will fight hard to solve them."
In a statement shared with Fox News Digital, Lake said she was "honored by the friendship and endorsement."
"[Barrasso] is a tested and proven conservative leader who I greatly admire. I look forward to working with Senator Barrasso to get America back on track and fire Chuck Schumer," she added.
Lake received the endorsement of former President Donald Trump amid her campaign launch last Tuesday, but Barrasso's endorsement marks a major milestone as she has sought to build a bridge to establishment Republicans in an effort to coalesce support for what could be one of the most contentious races in 2024.
Ahead of her endorsement, Lake spent time meeting with various senators on Capitol Hill, including Senate Minority Leader Mitch McConnell, R-Ky., and hardly mentioned election fraud in her announcement speech despite it being central to her political persona following her loss in the Arizona gubernatorial election last year.
Lake currently has only one major opponent in the race for the Republican nomination: Pinal County Sheriff Mark Lamb. The winner will likely face Phoenix-area Democrat Rep. Ruben Gallego, the favorite to win his party's nomination.
Sinema has not yet said whether she will run for re-election.
Author Profile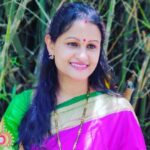 Lakshmi Nagaraj years of experience in the field of journalism, Lakshmi Nagaraj heads the editorial operations of the JK News Live as a Video Creator and also a Digital Creator.

Email:

[email protected]