'It had been a rough week, and we could see it on him,' Scott Pelley said of Biden
"60 Minutes" host Scott Pelley said that President Biden seemed "tired" from directing American efforts on the world stage in Ukraine and now in Israel as a result of the Hamas terror attacks.
"As we spoke to the president, his Secretary of State was in Israel; his Defense Secretary was at a NATO meeting on Ukraine," Pelley said. "America's oldest president seemed tired from directing all of this."
"It had been a rough week and we could see it on him," Pelley added.
Biden is currently the oldest serving president in American history at 80 years old. If Biden wins another term in 2024, he will be 86 years old at the end of his term.
"But he was very clear on what he stood for and how his policies, in his view, would see America through," Pelley added.
The president's advanced age is causing concern among Democratic strategists and media figures, with a recent Politico column warning that Democrats are having a hard time getting voters to see past their concerns on that front as he runs for re-election.
Politico senior columnist Jonathan Martin published a piece detailing how Democratic leaders are seeing that their voters are apprehensive about Biden's age and have trouble recalling his accomplishments.
"Every Democratic consultant I've talked to in recent weeks said that's the only refrain they pick up on Biden," Martin wrote, citing the president's age.
Some polls also indicate general voter anxiety about Biden's age. According to a Monmouth University poll released in October, 76% of voters agreed Biden, 80, was "too old" to serve another term, compared to just 48% who said the same about Trump, 77, despite the difference in their ages being just three and a half years.
The White House has come under criticism from both conservative and liberal media figures as at least 20 Americans are reported to be missing in Israel amid the Israel-Hamas war.
"We believe that there are 20 or more American who at this point are missing," National Security Advisor Jake Sullivan said during a recent press conference. "But I want to underscore and stress, that does not mean necessarily that there are 20 or more American hostages. Just that is the number who are currently unaccounted for."
Pelley also asked Biden directly during his interview if he was serious about running again for another term. Biden answered that he was "sure" about seeking re-election because he wanted to seize the opportunity to usher in an era of world peace.
Author Profile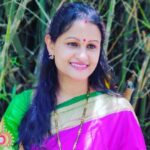 Lakshmi Nagaraj years of experience in the field of journalism, Lakshmi Nagaraj heads the editorial operations of the JK News Live as a Video Creator and also a Digital Creator.

Email:

[email protected]