Anantnag Youth Features At Rank 7, Female from Poonch Gets Rank 11
Srinagar, May 23  A total of sixteen candidates from Jammu and Kashmir have made it to the selection list of prestigious Union Public Service Commission for the year 2022 – the results of which were announced on Tuesday.
As learnt by GNS, the selectees from Jammu and Kashmir include; Waseem Ahmad Bhat (Rank 7), Prasenjit Kaur (Rank 11), Nitin Singh (Rank 32), Naved Ahsan Bhat (Rank 82), Ambika Raina (Rank 164), Navneet Singh (Rank 191), Arjun Gupta (Rank 228) Manan Bhat (Rank 231), Manil Bejotra (Rank 314), Irfan Choudhary (Rank 476), Dwarika Gandhi (Rank 505) Anjit Singh (Rank 565), Abhinandan Singh (Rank 749) Nivranshu Hans (Rank 811), Iram Choudhary (Rank 852) and Aadesh Basnotra (Rank 888).
Notably, all the first three positions have been grabbed by girls – Ishita Kishore, Garima Lohia as first and second respectively and the third position shared by Uma Harathi N and Smriti Mishra.
The UPSC preliminary exam was held on June 5, 2022 and the results were released in June 2022. The main examination was conducted from September 16 to 25 and the results declared on December 6 followed by viva-voce on May 18, 2023. A total of 933 candidates have been recommended for IAS, IPS, IFS, IRS, and other civil services posts.
Meanwhile, Lieutenant Governor Manoj Sinha congratulated Waseem Ahmad Bhat, Parsanjeet Kour for the achievement.
"Congratulations Waseem Ahmad Bhat and Parsanjeet Kour. With 7th and 11th rank respectively in UPSC Civil Services examination, you have done us really proud. Your achievements will inspire all the youth of J&K. Best Wishes to all those who successfully cleared the exam," LG Tweeted. (GNS)
Author Profile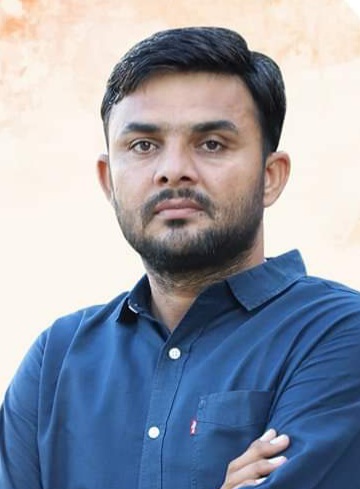 Prakash Bhakar With over 04 years of experience in the field of journalism,  Prakash Bhakar heads the editorial operations of the JK News Live as a Editor.