Former 'Big Bang Theory' star Mayim Bialik has a PhD in neuroscience, but says what she knows is 'not necessarily "Jeopardy!" knowledge'
Mayim Bialik isn't very confident in her abilities as a "Jeopardy!" contestant
During a recent appearance on the "Club Random with Bill Maher" podcast, Bialik told the host that people often ask her if she knows the answers to all the questions she asks the contestants on "Jeopardy!," revealing the answer is definitely "no."
"No. First of all, answering things like that under pressure with a timer is not gonna happen for me," she told Maher. "It's hard!"
The actress and game show host explained to Maher that "there's a huge psychological component" which comes into play when trying to win. "There's a rhythm that winners get into," she said. "If you get something wrong, it can be debilitating. I would cry, I think."
Many assume Bialik would do well on the show due to the fact that she has a doctorate, but she claims "the knowledge I have is not necessarily 'Jeopardy!' knowledge."
"There are categories, like, obviously I'm trained in science. I can feel pretty confident about the science categories. I am a crossword puzzle person, so there's crossword categories. I have a minor in Hebrew and Jewish studies, so anything in that realm," Bialik explained. "It's a different kind of knowledge [on 'Jeopardy!], like '18th century poets.'"
The "Celebrity Jeopardy!" host also admitted she's "surprised at the number and the type of people" who approach her as fans of the show.
Bialik and Ken Jennings took over hosting duties of "Jeopardy!" and "Celebrity Jeopardy!" in 2020, when longtime host Alex Trebek passed away after a battle with pancreatic cancer, but Bialik stepped aside in September in order to show her support for the writers and actors strikes.
"There's a lot of complexity to this, but my general statement is always that I come from a union family. My grandparents were immigrants who worked in sweatshops, and my parents were public school teachers," she told Vanity Fair about her support of unions.
"While it's not for me to personally judge anyone else's decision, for me, I am a union supporter — pretty much all unions and what they fight for. I believe in that system even if it's not perfect," Bialik added. "I believe in getting educated about why people strike and what they're striking for."
Fans of the show seemed to be happy with the idea that Jennings would be taking over for her, offering comments such as "Ken all day everyday please" and "now that Mayim isn't hosting I can watch this" under the announcement on the show's official Instagram page.
"Mayim and Ken are both extraordinarily talented and simply lovely humans," "Jeopardy!" executive producer Michael Davies previously said. "They support the staff and each other. They love and respect this institution of a television program. In return, the staff and I are honored to work alongside them."
Author Profile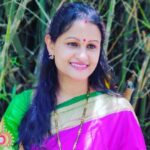 Lakshmi Nagaraj years of experience in the field of journalism, Lakshmi Nagaraj heads the editorial operations of the JK News Live as a Video Creator and also a Digital Creator.

Email:

[email protected]