DONALD Trump and CNN's Kaitlan Collins have gone head-to-head at a fiery town hall that saw the ex-president label her "a nasty person."
The pair interrupted one another and had plenty of tense moments as Collins hosted the CNN event live from New Hampshire.
About an hour into the interview, Trump called Collins a "nasty person" while they were discussing his classified documents scandal.
The former president was asked why he took classified documents with him when leaving the White House.
Trump said that he "had every right to under the Presidential Records Act."
Collins fired back by saying that the Presidential Records Act doesn't allow an ex-president to take documents with them as they are property of the federal government when a president leaves office.
After going back and forth about other presidents' handling of classified documents, Collins asked Trump why he waited to return documents when he knew the federal government was seeking them and subpoenaed him to return them.
"It's very simple — you're a nasty person, I'll tell you," Trump said.
"You don't know the subject. You're so wrong," he continued.
The two cut each other off multiple times throughout the evening as the tension mounted.
When discussing the events of January 6, Trump talked about the video that he posted urging people at the Capitol to go home.
"I didn't have a script," Trump said of the video.
"I don't need scripts like a certain person," he said, referring to Biden.
Trump also said that he is leaning toward pardoning "a large portion" of the rioters if he is re-elected but not all of them, saying some "got out of control."
Carroll was awarded $5million in damages for battery and defamation after a Manhattan federal jury found that Trump sexually abused her in a Bergdorf Goodman dressing room in 1996.
The jury did not find Trump liable for rape despite the woman's allegation.
Trump doubled down on his claim that he doesn't know Carroll – even going so far as to swear on his kids.
"This woman, I don't know her. I never met her. I have no idea who she is," he said.
Later, when asked about Former Vice President Mike Pence, Trump called him "a very fine man."
"I like Mike Pence very much, he's a very fine man, a very nice man," Trump said.
"He made a mistake," Trump continued, referring to Pence certifying the 2020 election votes.
Trump also made bold claims about the conflict in Ukraine.
"If I'm president, I will have that war settled in one day, 24 hours," he said.
He added that he would meet with Ukrainian president Zelensky and Russian president Vladimir Putin but he refused to provide an answer to Collins' question about who he wants to win the war.
"They both have weaknesses and they both have strengths and within 24 hours that war will be settled. It'll be over, it'll be absolutely over," Trump said.
VIEWERS DIVIDED
During the tense town hall, several audience members contributed questions of their own on a range of topics including the economy and inflation.
Viewers at home also took to Twitter to share their mixed opinions of how Collins handled the former president.
Some praised Collins for keeping her composure during the event.
One person said: "@kaitlancollins is a f***ing bulldog."
Another wrote: "@kaitlancollins is a ROCK STAR!"
"Hats off to Kaitlan, give her a participation medal, but Trump is just lying, and lying, and lying," another chimed in.
Collins pushed back heavily on claims made by Trump, especially concerning the 2020 election.
"You can't keep saying that all night long," Collins said when Trump again called the 2020 election "rigged."
Meanwhile, others have said that they felt bad for Collins as she tried to facilitate the evening.
Author Profile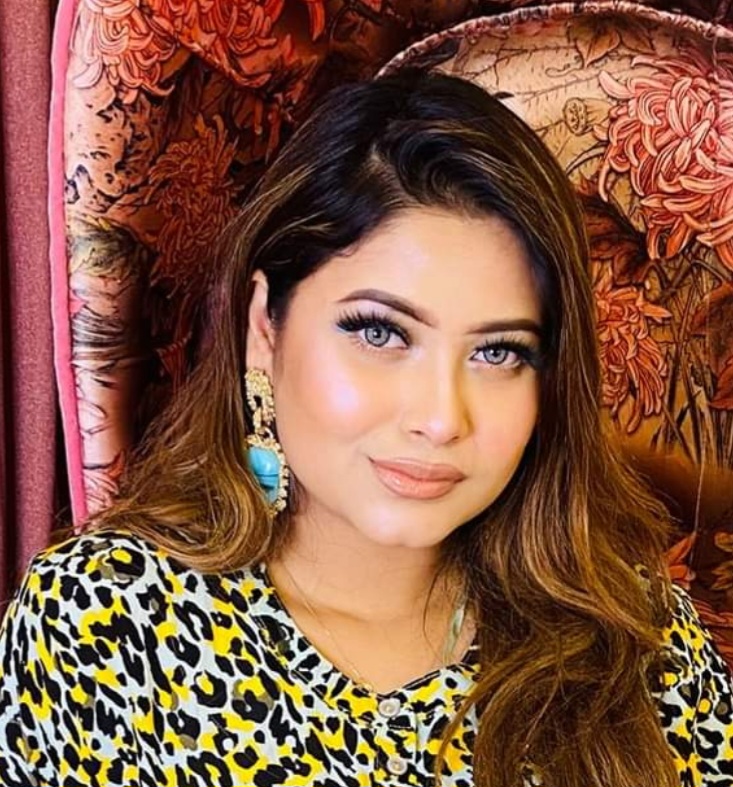 Amreen Rashid Prity With over 04 years of experience in the field of journalism, Amreen Rashid Prity heads the editorial operations of the JK News Live as a Editor and she is also a Blogger.